Matrix Biolage Advanced Repairinside Shampoo Reviews, Ingredients, Benefits, How To Use, Price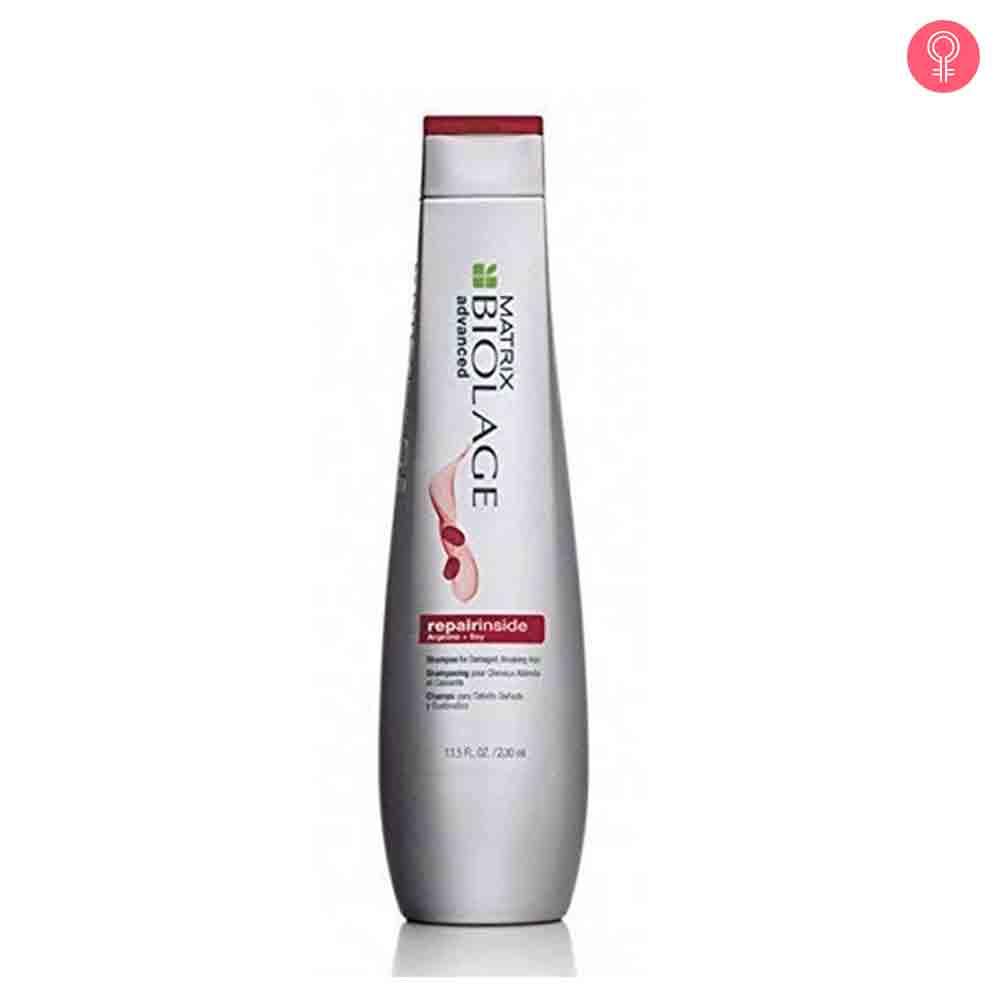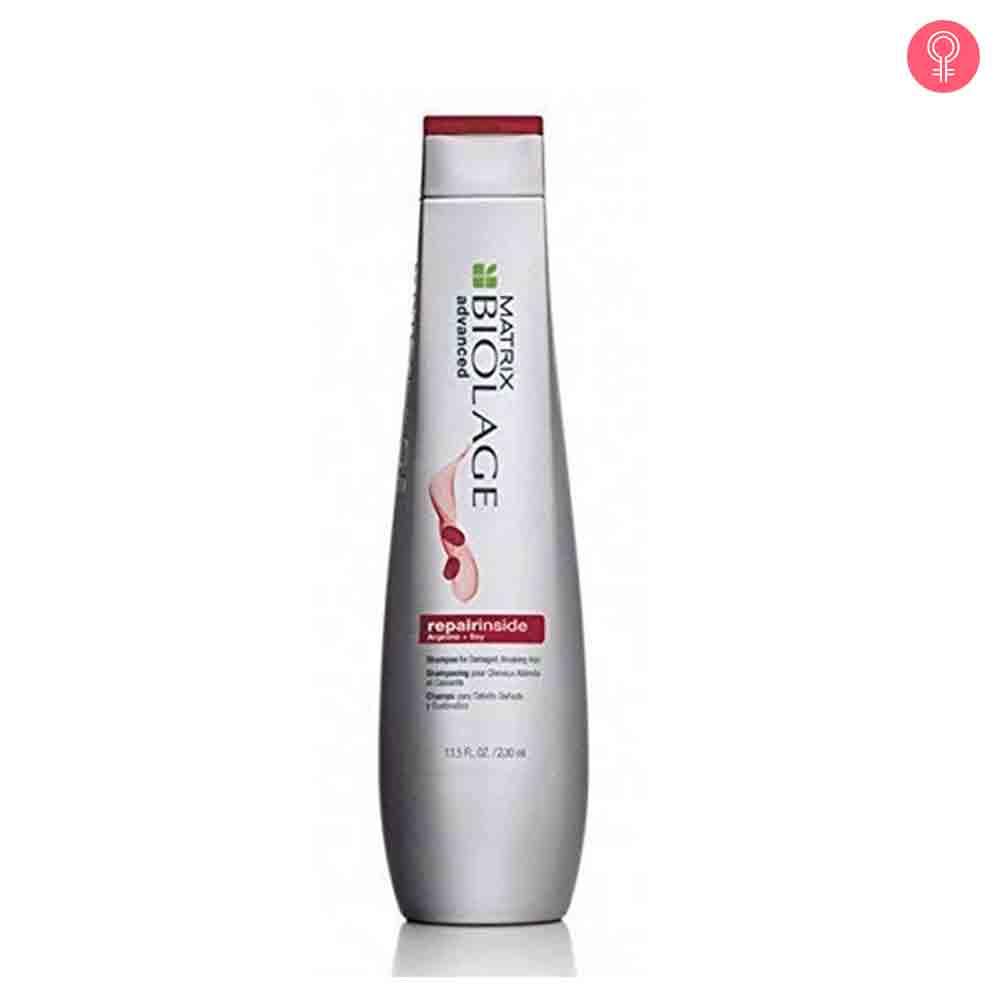 Anti dandruff

Anti Hair Fall/Loss

Frizz Control

Hair Conditioning

Hair growth

Hair Moisturising

Hair Shine

Hair smoothening

Hair strengthening

Scalp Moisturising
View More
Potential Negatives

Alcohol

Irritant

PEG

Silicone

Sulfate
Note: Our analysis counts for the known ingredients out of total ingredients , Some ingredients remain undisclosed from the brands and some we might not have enough information
Matrix Biolage Advanced Repairinside Shampoo Reviews
A Miracle Shampoo
PROS
Softens hair
Repairs damage
Goodness of arginine and soy
Strengthens hair
Adds shine
Removes frizzines
A shampoo that leaves your hair feeling super smooth and frizz free. You can buy the shampoo alone or the entire package that comes with the conditioner and also a leave-in cream. Had been suffering with bad hair with occasional frizziness and split ends due to often styling my hair. But this shampoo, which I use accompanied by the conditioner and leave-in cream has completely revived my hair and I couldn't have asked for more. It's surely a blessing having been introduced to this shampoo by a hair expert from Matrix.
View More…
Repair Shampoo for damaged hair!
PROS
Softens hair
Repairs damage
Goodness of arginine and soy
Strengthens hair
Adds shine
Matrix Biolage Advanced Repairinside Shampoo is ana amazing product from the Matrix family. My sister in law has been using this for almost a year now as she has chemical treated hair. After global hair colour and smoothening she had really dry and frizzy hair. The salon expert recommended her this shampoo. After 2 to 3 washes her hair rejuvenated the old silky texture.
View More…
Good shampoo
PROS
Softens hair
Repairs damage
Strengthens hair
Adds shine
Matrix Biolage Advanced Repairinside Shampoo comes in a sturdy plastic bottle packaging with a flip cap. The cap stays secure so there won't be any spillage or leakage which makes it Totally a travel friendly product.The consistency of the shampoo is kind of thick yet creamy. I normally dilute it with little water and use my shampoos. The colour is off white and the fragrance is quite pleasant smells a bit of fruity with a hint of floral smell to it.i usually oil my hair before washing it off and i use a shampoo twice a week. You just need little product and it lathers pretty well. It helps deep cleansing my hair and removes all the dirt,oil , product buildup from my hair. I love the way it made my hair soft ,smoother and manageable. The hair becomes shiny and also frizz free. I have skipped using a conditioner and it showed the same results and i was very much impressed with this shampoo. Also it did not aggravate my hair loss while i was using this and best part normally when i wash my hair using a shampoo it sheds more than normal but it did not when i was using this. It is a good product
View More…
Good shampoo
PROS
Travel friendly Amazing fragrance Easily available
My friend likes using matrix biolage products and since had dry hair and hair fall, she bought this Matrix Biolage Advanced Repairinside Shampoo without a doubt of whether it would work. This shampoo comes in a glossy plastic bottle with a flip open cap. It is travel friendly and slightly priced than the regular shampoos available in town. The shampoo is off white and has a consistency slightly thicker than runny. It has an amazing floral fruity fragrance that lingers on the hair for 2 days. The shampoo lathers well and cleanses the skin deeply removing dirt, impurities and oil. Hair becomes soft and shiny instantly. Even if she skips the conditioner, my friend felt her hair soft. The shampoo moisturized the dry hair and did not weight them down. It is a good shampoo. Her hair fall reduced slightly but there was no drastic change in hair growth. Hair strand seemed to be stronger than before. The product is easily available in stores and you could also get them in online at an offer price.
View More…
Lovely shampoo
A good shampoo is so essential to maintain your hair and keep it healthy. Over a period of time I have experimented with quite a few brands. I loved my experience with the Matrix Biolage advanced repairing shampoo. This shampoo comes packaged in a silver bottle with a flip open cap. This shampoo claims to cleanse the hair effectively and repair it completely. The consistency of the shampoo is thick and has an off white color. It smells great, it has a floral fruity odor that lingers on my hair for long. I take a small amount of the shampoo and massage it all over the volume of my hair. It lathers really well. I wash it off and find my hair feeling nice and soft. The shampoo effectively clears the scalp of all dirt and impurities. Once my hair dried I could see a lovely shine and bounce on my hair. I did not feel the need to condition my hair. My hair stayed well hydrated and my hair falls reduced too.
View More…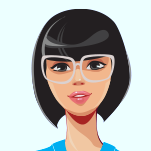 Repair Shampoo
PROS
Good Brand
Repairs from roots
For Men and Women
Unique Botanicals extracts
Matrix Biolage Advanced Repairinside Shampoo is what I have been using for more than 2 months now. I was advised by a friend about their products. I have tried the shampoo at a salon once and loved the experience. As of now my hair is dull and damaged due to a very busy work schedule. This Shampoo is formulated with Arginine and soy. These ingredients repair hair follicles provide then strength from within. It is good to use the shampoo at least 2 times in a week to see a significant change in your hair. The Bottle is sleek and has a flip cap that makes it easy to carry. This Shampoo helps to repair the damaged protein from Inside and restores the hair cuticle from outside. I have short hair, This makes it easy to use the shampoo and rinse hair is much softer and frizz-free now. It makes my hair smooth soft and frizz-free. Regular use of this shampoo will certainly make your hair smooth and much healthier looking. I am buying another bottle now for my sister.
View More…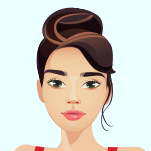 Trusted Advanced Brand that Cleanses ,repairs and supports healthy hair growth.
PROS
Softens hair
Adds shine
It's a great moisturizer
A blend of potent ingredients containing arginine and soy helps cleanse, repair and strengthen for thick and healthy hair!
Results come in as quick as four days
usually, the scent in my hair from shampoos go away or aren't strong, but this shampoo doesn't, the scent lasts longer than most and more people notice it.
Doesn't have paraben or sulfate
My hair doesn't frizz so badly anymore
Decreases hair shedding
My hair doesn't break off anymore
Has the same results as coconut oil, for those who are allergic
Adds back proteins lost from hair damaging products such as heating irons
Lathers very well
BUY NOW
The Matrix Bolage Advanced Repairinside Shampoo: This shampoo is a great product for my dry damaged hair, from all the blow-drying, perms and colorings in the past. The shampoo helped nourish my hair with the formula containing arginine and soy, I could see results with the very first use. The shampoo repaired and strengthen my severely damaged hair in a short time. With regular use, my hair looked smooth and shiny with a light pleasant sweet aroma of blossoms. I love what it has done for my hair, no more tangles, and breakage and hair loss. My hair looks fuller and thicker I could not be without it! I would recommend it to friends and family!
View More…
Shampoo
PROS
Softens hair
Repairs damage
Goodness of arginine and soy
Strengthens hair
Adds shine
It softens hair and cleans up the pollutant and dirt mess but is rich in chemicals which is bad for scalp and after sometime the results are sudden hair loss and this inconvenience results in major damage to the hair. It has nice properties for some urgent usage not more
View More…
Terrific product
PROS
Promotes fair growth,hair becomes soft and silky
Matrix Biolage Advanced Repairinside Shampoo is the best Shampoo I have used.This is gifted by my aunt.My hair was so lifeless before using this shampoo,but now since its two weeks of its use itself my hair has become so nourished and beautiful.I can feel the soft and silky hair.The fragrance is not to mention, it's so mesmerizing and lasts for some days.To me it release happiness hormones and rejuvenate the brain. It has a beautiful flora-fruity fragrance. The strength it gives to the hair is noteworthy.I love this shampoo and would surely recommend it to others.But the availability of this Shampoo in the local stores is an issue.This shampoo gently cleanses and also repairs damaged hair thoroughly.I think I can skip the conditioner when I use this shampoo.It hydrates the hair so well.It doesnot itch my scalp as most of the shampoos does.This has reduced my hairfall to an extent.. This shampoo removes oil and lathers pretty well.
View More…
Smooth and shiny
PROS
Softens hair
Repairs damage
Goodness of arginine and soy
Strengthens hair
Adds shine
The severe pollution in the surrounding has ruined my hair and scalp like anything. I was suffering from so much of hair fall that I was so scared even to wash and comb my hair. Than one fine day my hair stylist looking at the condition for my hair advised to try out Matrix Biolage Advanced Repairinside Shampoo and I feel really glad she did. My damaged hair have repaired to a great extent with regular usage of this shampoo. My hair fall has reduced to a very great extent now. Though the dryness in my hair is still their but I think it would come with more applications further. As my hair used to be super dry earlier and now I can see them turning some what smooth with time. My hair now looks more smooth and shiny. I highly recommend this shampoo to each and every one out their who are facing hair problems like me.
View More…
Amazing shampoo
PROS
Softens hair
Repairs damage
Goodness of arginine and soy
Strengthens hair
Adds shine
This is a hair repair shampoo which especially formulated for the Indian hair type. This shampoo comes in a bottle of 300ml which retails for INR 200. This shampoo totally justifies its claim and name. It does repair the damaged hair and makes them soft and clean. The packaging of this shampoo bottle is travel-friendly and sturdy which prevents accidental spillage too. The fragrance of this shampoo smells to be like any floral-fruity type and the consistency is on the middle side of the thickness. The results after using this shampoo is really good and positive. It gives shine to the dull hair, makes them soft and smooth from the roots. Regular use of this shampoo also controls the hair fall problem. Although, it will not be a drastic change but definitely a noticeable change. One can definitely try out this shampoo if not concerned about the presence of sulphate as its ingredient.
View More…
Good strengthening shampoo for those on a budget
PROS
Softens hair Repairs damage Goodness of arginine and soy Strengthens hair Adds shine
As a hair expert, I'm always experimenting with hair products. And this is one product that I always recommend to those who are on a budget. Not just to those who have damaged hair but also to those just looking for a good shampoo to soften the hair. Affordable and does a good job
View More…
Matrix Biolage Advanced Repairinside Shampoo is a treatment for severely damaged hair. Formulated with ingredients such as arginine and soy, this shampoo repairs hair follicles and strengthens your hair from within. Owing to the addition of soy in its formula, it also conditions damaged hair while restoring shine and suppleness. Its advanced technology works on every single strand and makes your hair strong and healthy. The results are visible after the very first wash. It comes in a flip-open cap bottle, which makes it travel-friendly.
How To Use Matrix Biolage Advanced Repairinside Shampoo ?
Wet hair and lather with a gentle massaging motion.Rinse.
Matrix Biolage Advanced Repairinside Shampoo Ingredients
Some thing went wrong. Please try again.